Horton in Ribblesdale Local History Group (no longer active)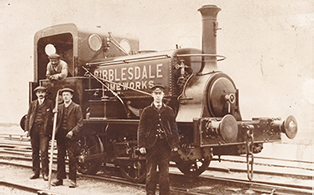 The group was founded in the mid 1980s as a project run by the Workers' Education Association and over the past 30 years has assembled an extensive collection of historical material – mostly photographs and copies of old documents housed in the community room at Horton station.
The group is no longer active, but the material contained in the physical archive may be accessed by contacting the Hon. Curator, Museum of North Craven Life, The Folly, Victoria Street, Settle BD24 9EY.
Go to the archive.